Animato was formed in 2002 by Lorna McDougall, Helen Goodwill, Maureen Burnett and Isabel Paterson in response to local demand for high quality classical music entertainment.  In 2010 Rachel Farmer joined the quartet to give Helen a chance to persue other interests as well. The Quartet performs regularly at weddings and private functions.  The quartet participated in the Highland Festival 2003 and in 2010 was invited to perform at the Inverness Music Festival Winners Gala Concert in Eden Court Theatre.
The members of the quartet are all highly regarded musicians in their own right and delight in bringing their individuality and charm to achieve the highest standard of performance.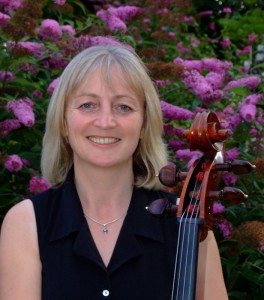 Lorna McDougall ('CELLO) Lorna studied cello and piano at the RSAMD and cello at the RCM (post grad). As well as teaching in Ayrshire, London and now the Black Isle, she has enjoyed writing and recording cello music for several singer/ songwriters.
Lorna won the 2006 Inverness Music Festival Open Composition class with 'Inside Out' for unaccompanied cello.
 
Isabel Paterson (VIOLIN) Having studied violin, voice and piano at school, it wasn't until after completing a Business Marketing degree at Stirling University that Isabel decided to pursue her love of music and completed a Music Diploma with the Open University.
As well as her thriving violin and piano teaching practice on the Black Isle, Isabel writes and arranges music for the string quartet.  Isabel plays regularly with choral sinfonia orchestras in Highland and Moray and the Inverness based Merlewood Ensemble.  She has also undertaken a number of recording projects both writing for and recording violin across a broad a range of musical genre including classical, folk, rock and opera.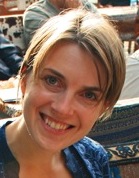 Rachel Farmer (VIOLIN/VIOLA) Rachel began playing the violin at the age of 14 and took up the clarinet 6 months later.  She went on to study both instruments at the University of Melbourne Conservatorium of Music.   She was very active in the composition unit and was a member of the Heidelberg Youth Orchestra and Geminiani Orchestra.
She furthered her studies at the University of Tasmania Conservatorium of Music in Hobart.  Here she partook in a wide range of chamber music and played with the Tasmanian Symphony Orchestra.
In 2002 Rachel bought a one way ticket to London and after doing time as a backpacker, pulling pints in a pub, ended up in the Scottish Highlands.  She teaches strings full time in the Dingwall area and still finds time to play her clarinet.
Maureen Burnett (VIOLIN/VIOLA)  Maureen has been playing the violin since age 7.  She attended the Junior Department of the Royal Scottish Academy of Music and Drama in Glasgow for both violin and piano lessons.  She also plays the viola. She has played with the National Youth Orchestra of Scotland.  She has always kept up with her playing through solo, chamber and orchestral performances wherever she has been based.
Maureen has also performed and competed extensively in scottish fiddle music.  She has won the prestigious Glenfiddich Fiddle Championship held at Blair Atholl Castle, over 3 consecutive years.  She is a past winner at the Royal National Mod and has won all the major championship titles in Scotland. She has performed many times on TV and radio.
She is a part-time GP and has 4 children [and a husband!] 
In addition, if one of our quartet members is unavailable to play on your function date, we may use the services of a depute player.  Our depute players are also professional musicians playing to an exceptionally high standard, thus our clients can be assured that they will receive only the best performance from the Animato String Quartet.